The Lautenberg Chemical Safety Act for the 21st Century (LCSA) was signed into law on June 22, 2016, bringing to closure some 10 years of unprecedented cooperation and collaboration between lawmakers, industry and other stakeholders under the sponsorship of the late Senator Frank Lautenberg (NJ).
This TSCA Reform promised transparency and timeliness, responsiveness and fulsome communication, as well as an adherence to decisions based on sound Science and Standards. Above all EPA would exercise its authority, live out its mandates actively and unapologetic – the sleeper had awoken!!
Industry would have to adapt new means of compliance through a series of EPA initiatives: Reset the TSCA 8b Inventory, reexamine CBI claims and require they be re-substantiated, demand more test data from the submitter, and oh yes!!, collect more fees from a submitter (PMN filing fees increased 640% from $2500 to $16,000, LVEs that used to be free to submit, now incur $4700 in filing fees to EPA).
So, in 2016 one had to ascertain if a substance was "listed on 8b" prior to commercialization. In 2018, one had to notify the EPA that it was active.; if one ignored this requirement and chose non-compliance for some ill-informed reason, in 2019 one has to worry that substances in one's products are designated by EPA as "inactive" and therefore illegal to use in commercialized products.
And the worry can only go away with a "forward looking" CDX Notice of Activity (NOA-B) submission 30 days prior to manufacture/import.
Good luck halting production for 30 days or more until EPA newly designates one's material as "active" (which means necessary for commercialization). Innovation, the lifeblood of Business will expend hefty budgets of time and USD for EPA filing fees and tox/ecotox studies the Agency will require during the 90 day review period… which will more than likely be extended and suspended monthly (in some cases up to two years) as one works with EPA during their "'standard review"; telling and retelling through extensive documentation the story of your product. That it is safe, that it adheres to EPA's mission "to protect human life and the environment".
It is past time to get your house in order with TSCA Compliance and we can help you get that done!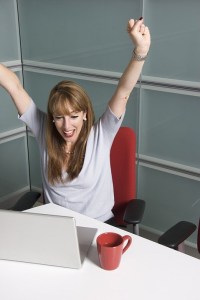 To learn how to construct a Regulatory Compliance program that fits your company's needs
To acquire takeaways that meet each attendee's role and function
To receive startup support
You should consider attending if you can answer YES to any of the following.
DO YOU MANUFACTURE/IMPORT (PURE) SUBSTANCES?
ARE YOUR RAW MATERIALS AND FINISHED PRODUCTS LISTED ON THE TSCA 8B INVENTORY?
DO YOU PROCESS/BLEND CHEMICAL SUBSTANCES INTO MIXTURES?
DO YOU DEVELOP OR IMPORT NEW SUBSTANCES?
DID YOU REPORT A CDR IN 2012/2016? IUR 2006?
DO YOU HAVE SUBSTANCES THAT ARE REGULATED BY TSCA – SNURS, CONSENT ORDERS?
DO YOU HAVE THE IN-HOUSE SYSTEMS/PROCESSES/TRAINED PERSONNEL TO EXPEDITE THIS MANDATORY REPORTING?
We do expect a large volume of interest in attending this training, our sessions will book and fill up quickly.
Contact us right away to learn more.